Markus Schröppel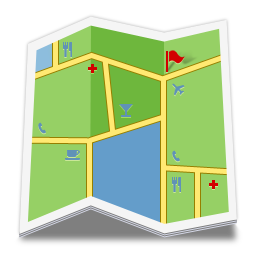 AGRA0715
Tilallinen graafinen suunnittelu

AGRA0715
Wayfinding and Signage Design








---


Linklist according to the lecture: »Guidance for Public Facilities« and »Signalethique«



---

Inspiration for our task:

Chamber of Architects NRW: Junior Uni, Wuppertal




---

Case Study: Exhibition

on-site:

Visual display of natural science: »American Museum of Natural History«; New York, NY (USA)

     english


A logo that moves: »Nagasaki Prefectural Art Museum«; Nagasaki (JP)

     english


»National Museum of Emerging Science and Innovation (Miraikan)«; Tokyo (JP)

     english, japanese


»China's first national women and children's museum«; Beijing (China)

     english



off-site:

Albertina

     Vienna, Austria

     deutsch


The National Gallery

     London, UK

     english




---

Raymond Loewy:

Raymond Loewy page

     english




---

Our daily food:

What's wrong with our foodsystem?

     english


Global Grain Trade Statistics & Facts Infographic

     english


How far food travels and other objects.

     english




---

The men (women) of action:

L2M3 Kommunikationsdesign GmbH, Stuttgart (GER)

     deutsch, english


Hiromura Design Office, Tokyo (JP)

     english, japanese




---

Use of type: distorted letters

»Eureka Tower Carpark«; Melbourne (AUT)


     Axel Peemöller @ Emerystudio, Melbourne (AUT)

     english


»Die Welt zerfällt in Tatsachen«; »The world divides into facts«;
     (quote from Ludwig Wittgenstein: Tractatus Logico-Philosophicus) Instalation


     Viktoria Kirjuchina, Diploma work, University of the Arts Berlin (GER)

     deutsch


P-06 Atelier, Lisbon (Portugal)
     

english


»Theatre and Auditorium Poitiers (TAP)«; Honor Award
     Society for Environmental Graphic Design


     P-06 Atelier, Lisbon (Portugal)

     english


»Felice Varini«; geometric perspective-localized paintings of rooms and other spaces


     Felice Varini (CH)/Paris (FR)

     français, movies




---

Grid

Astrid Stavro, Birgit Pfisterer: ›The Art of the Grid‹;

     Diploma Work, The Royal College of Art (UK) 2005

     english


More about »Josef Müller-Brockmann and his book ›Grid Systems in Graphic Design.‹ «;

     PDF


Studio Dumbar ›2, 3, 4 dimensional design‹;

     english, dutch




---

Case Study: shopping paths

»Kauppakeskus Revontuli Osoite«;


     Rovaniemi

     interactive map, suomeksi / english


»customer flow routes«:Humanlink Caselook Track & Trace Customer flow analysis


     Humanlink Finland

     Video


»Eye tracking technology«: what catches a shopper's eye in the supermarket?


     Quarks & Co; WDR

     interactive flash



»Actisku«: Planogram 3-D Shopmodelling Software


     ACTIPLAY, Montpellier (Fr)

     interactive flash


»Planogram Gallery«: Shelf Arrangements


     Shelf Logic Software Products, Rock Hill, NY

     english




---

Signaletique

»signaletique.de«;


     Onlineplattform

     german


»Westside Center«;


     Brünnen; Bern (CH)

     english, german, movies in swiss






---

Street Art: Joshua Allen Harris' Inflatable Bag Monsters




---

Temporary exhibtion sites:

»Prada Marfa«: Faux Shop


     art installation, Michael Elmgreen and Ingar Dragset; Marfa Texas, (USA)

     english


»Museum X«: temporary, former municipal theatre


     Milena Monssen, Jan Edler, Tim Edler, Christoph Wagner; Museum Abteiberg Mönchengladbach, (GER)

     english


»LAUFBAHN™«: off the beaten track, Art installation


     formfjord, blackjune und Freunde, Berlin (GER)

     english, deutsch, česky


»raumlaborberlin«: contemporary architecture and urbanism


     Markus Bader et al.; Am Flutgraben 3, Berlin, (GER)

     english




transformation of the ›Eichbaum‹ underground station between Mülheim and Essen (GER) into an opera house
from raumlabor berlin.


---

Jaime Lerner: »Sing a song of sustainable cities«




---

Case Study: Public Space

»University Health Network«: Toronto, Ontario, Canada


     Corbin Design, Traverse City, MI (USA)

     english




---

Let's discuss your activities and projects ...



---


Literature:

Brauer, Gernot ed.: ›Architektur als Markenkommunikation: dynaform + cube‹;
     ›Architecture as brand communication‹;


     ISBN 978-3-7643-6656- 8, Switzerland : Birkhäuser 2002

     

deutsch, english


Carter, Robert ed.: ›Working with Type 5: Exhibitions.‹;


     ISBN 0823060241, Switzerland : RotoVision SA 2000

     

english


Daab, Ralf: ›Exhibition design‹;


     ISBN 978-3-86654-062-0, Köln, april 2009!

     

english, german, spanish, french, italian


Dernie, David: ›Exhibition design‹;
     London : Laurence King, 2007
      → Call Number: Lapin yliopisto, AK näyttely-yksikkö (ei lainata) AC exhibition staff offices
Gutmann, Robert: ›Ausstellungsstände‹; ›Exhibition stands‹;


     Stuttgart, Verlagsanstalt Alexander Koch, 1962

     

english, german


Gutmann, Robert: ›Ladengestaltung‹; ›Shop design‹;


     Stuttgart, Verlagsanstalt Alexander Koch, 1956

     

english, german


Kaltcheva, V. D.; Weitz, B. A.: »When Should a Retailer Create an Exciting Store Environment?«


      Journal of Marketing, 70 (1), 107-118. ISSN: 0022-2429 (print), 1547-7185 (electronic).

 download


Klanten, Robert (Ed.): »SpaceCraft : fleeting architecture and hideouts«


     Gestalten Verlag, 2007, ISBN-13: 978-3899551921

     english


Kling, Beate; Krüger, Torsten: ›Signaletik - Orientierung im Raum‹;


 ISBN-13: 978-3920034713, München, Detail, 2012.

 german


Larson, Jeffrey S., Bradlow, Eric and Fader, Peter: »An exploratory look at supermarket shopping paths.«


      International Journal of Research in Marketing, The Wharton School of the University of Pennsylvania; 2005

 download


Lorenc, Jan: ›What is exhibition design?‹;


     Mies : RotoVision, cop. 2007


      → Call Number:

Lapin yliopisto, Taidekirjasto, yleiskokoelma; TAID 069 Lorenc Jan


Neuburg, Hans: ›Internationale Ausstellungsgestaltung‹; ›Conceptions of international exhibitions‹;


     Zürich (CH), ABC-Verlag, 1969

     

english, german, french


Reinhardt, Uwe; Teufel, Philipp: ›Neue Ausstellungsgestaltung 01/New Exhibition Design 01‹;


     ISBN-13: 978-3899860283; Av Edition 2007

     

deutsch, english


Schaal, Hans Dieter: ›In-Between. Ausstellungsarchitektur.‹;


     ISBN 9783930698714, Stuttgart/London:. Axel Menges, 1999

     

english, german


Staniszewski, Mary Anne: ›The Power of Display: A History of Exhibition Installations at the MoMA‹;


     ISBN 978-0262692724, MIT Press Ltd, 2001

     

english


Terstiege, Gerrit: ›Grafische Räume‹; ›Exhibition stands‹;


     Birkhäuser Verlag AG, 2008; ISBN-13: 978-3764387709

     

german


Van der Ley, Sabrina; Richter, Markus (Eds.): ›Megaestructure reloaded.‹; Visionary Architecture and Urban Design
     Hatje Cantz, 2008; ISBN 978-3-7757-2216-2)
     

english


Vranckx, Bridget: ›Exhibit design: high impact solutions‹;
     New York, NY : Collins Design, 2006
      → Call Number: Lapin yliopisto, AK näyttely-yksikkö (ei lainata) AC exhibition staff offices


---



Note:

if you have an issue with the task or your stuck with your idea, do not hesitate to inform me early enough,
     we can make an appointment in order to discuss the matter in my office.


     You can contact me by e-mail.




     Or by phone: +358 46 89 66 727




---
• takaisin • back •