Markus Schröppel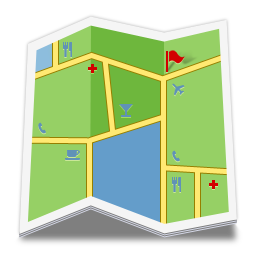 AGRA0715
Tilallinen graafinen suunnittelu

AGRA0715
Wayfinding and Signage Design








---

Achievements of our course lecture: »AGRA 0715 Tilallinen graafinen suunnittelu · Wayfinding and Signage Design« 2020

Due to the restrictions during the Corona (Covid-19) pandemic; such as the ban on contact for an indefinite period of time, the lectures took place in distance learning lessons.


---

Final course exercise:

»Improving awareness of the Tourist Centre Karhuntassu, Kuusamo (FIN); located in the Northern Ostrobothnia region and connected to the Hannu Hautala Nature Picture Center. So we started to develope and design guidance elements for Ruka and Kuusamo, with their thrilling ski slopes, endless cross-country skiing trails and dramatic, pure nature. Ruka is one of Finland's most popular ski and holiday resorts and a lively alpine-like town. To increase the attractiveness of Ruka and Kuusamo as destination with a focus on the tourists perspectives.«

»One focus of the project was to include all wayshowing clues, such as previsit-informations, that can support tourists, visitor or other guests already before arrival.«


---


moods from the presentation on 15. dec. 2020 · Final presentation in online mode.


The students send their results to me (as the host of the lecture):





and each person or group presented verbal (audio) their slideshows:
(Here small previews of the presented concepts)







A heartfelt thanks goes to Julia Afflekt; Project Manager from the International Tourism and Culture Center Karhuntassu; City of Kuusamo, her colleagues Sari Mourujärvi and Jari Karjalainen and I would like to give a big thank-you to Niina Walter, Coordinator and Prof. Dr. Silja Nikula, Faculty of Art and Design, Lapin yliopisto - University of Lapland for their advise and support.

Thank you very much for those great results. Have a great time.
I hope to see you soon in person. Some of the ideas might be implemented in practice.




---
• takaisin • back •