Markus Schröppel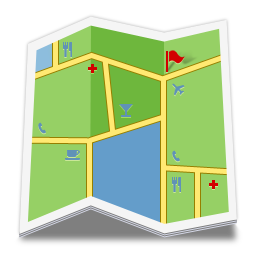 AGRA0715
Tilallinen graafinen suunnittelu

AGRA0715
Wayfinding and Signage Design








---


Linklist according to the 2nd part of our lecture: »Ethnic stereotypes« 13. Okt. 2020



---

More about Public Symbols

»Unusual Toilet Signs«

     english



»Signs and Pictograms«;
      A universal mistake among the graphic designers is to think that there is only one way to design icons:
      the ›ballheads‹ that Otl Aicher proposed a long time ago…

     english




---

Tutorial: Public Symbols

Online survey to research the existing public symbols and pictogram standards

     english; Results




---

Street furniture: JC Decaux

JCDecaux international

     english


JCDecaux Finland

     english


JCDecaux Asia

     english



JCDecaux Mediatools, looks like your Poster is allready there, näyttää sinun juliste on jo olemassa

     suomeksi



JCDecaux, similar tool, but better download possibility

     deutsch




---

Interaction design: London Collage of Fashion - Interactive Table



Interactive Table - Projekt 01 (YouTube-Video)
Interactive Table - Projekt 02 (YouTube-Video)
Interactive Table - Projekt 02 (Flickr-Galery)



»Near Interaction Multi-touch Tables and Displays«: London College of Fashion & More

     english



»Tiscali«: dotdotdot studio di architettura e design di milano

     english




---

Exhibition about exhibition:

365 | Design Effectiveness exhibition at the AIGA National Design Center (NY); Sept. 15 - Nov. 23, 2011.

     english


»Design Interactions«: Royal College of Art, London (UK).

     english




---

What else:



Tango Finlandia (trailer) // BIEFF 2011 from Experimental Film Festival on Vimeo.



---


Literature:

Bella, Martin & Hanington, B. M.: »Universal Methods of Design: 100 Ways to Research Complex Problems«


     Rockport, 2012; ISBN: 978-1592537563




     Yliopistokirjasto, taidekokokoelma, yleiskokoelma; TAID 745/749 Martin Bella


Berger, John: »Ways of Seeing«


     Frankfurt (D): Frauenliteraturvertrieb, 1980

deutsch,


Braem, Harald; Heil, Christof:»Die Sprache der Formen. Die Wurzeln des Design.«


     Wirtschaftsverlag Langen Müller/Herbig, München 1989


Easterby, R. S., & Graydon, I.R. (1981b). »Evaluation of public information symbols«,
      ISO tests: 1979/80 series, part II: comprehension/recognition tests. (AP Report 100).


     Birmingham, England: Applied Psychology Department, University of Aston.


Lyra-Wex, Marianne: ››Weibliche‹ und ›männliche‹ Körpersprache als Folge patriarchalischer Machtverhältnisse‹;
      (about Body language — Pictorial works. Sex differences (Psychology))


     Frankfurt (D): Frauenliteraturvertrieb, 1980

deutsch,


Rohr, G., & Keppel, E. (1984). »Iconic interfaces: where to use and how to construct?«
     Human factors in Organizational Design and Management: Proceedings of First Symposium (pp. 269-275).
      North-Holland: Elsevier Science Publishers. /span>

english




---




Note:

if you have an issue with the task or your stuck with your idea, do not hesitate to inform me early enough,
     we can make an appointment in order to discuss the matter in my officet.b.a..


     You can contact me by e-mail.




     Or by phone: +358 50 9280444




---


I consider, you allready have a sketchbook:

Muutama kysymys? · Any Questions?
---

Dictionary:

free English - Finnish - English dictionary


---
• takaisin • back •